AMBOHR
AMBOHR CDP-300 300g Plate Ozone Generator Module for Water Treatment
Regular price
$7,183.60
Sale price
$8,231.30
Unit price
per
Eat and drink healthy with this beautiful multi-purpose ozone purifier.
Description
Functions & Features.
Patented ceramic plate ozone discharge body/discharge plate structure.

The high-pressure seal is made of fluorine-containing material, and the ozone is leak-free. The air pressure can be up to 0.4mpa without leakage.

Extremely high ozone concentration, converting oxygen to 120-200mg/L of high concentration ozone.

The extremely high concentration version can reach 240-260mg/L.

The failure rate is 80% lower than the traditional corona discharge ozone generator.

The small size is 1/5-1/2 of the traditional ozone generator.

Designed for Reliability. Reliability tested to >100,000 hours.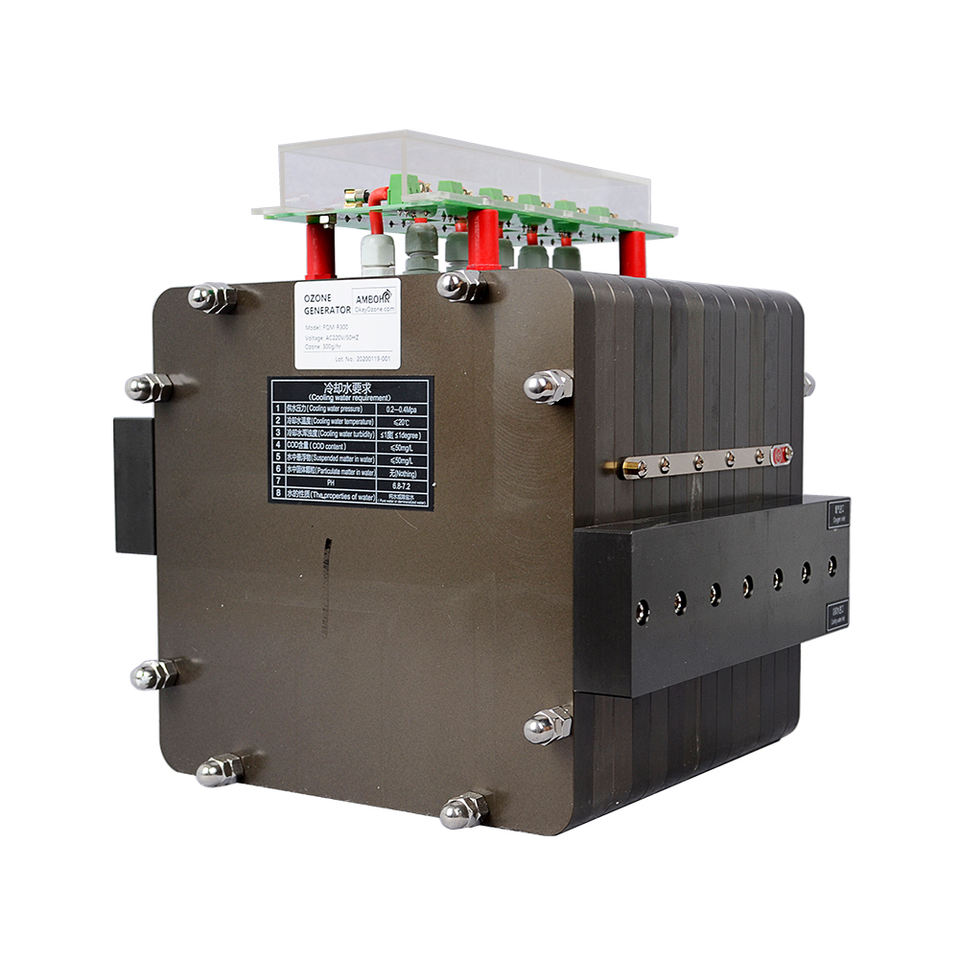 Food processing industry, 

Beverage processing, Cold storage, Pharmaceutical

industry, Drinking water, Fruit and vegetable processing

 Swimming pool, Germ-free room, Wastewater treatment, Rinse factory, Papermill, Jeans faded, Vegetable processing, 




Silks satins bleaching, Alcohol production.

The cosmetic workshop, GMP workshop.

Commercial kitchen, Production workshop.

Fish farming, Agriculture, Ozone production.
COMPREHENSIVE PROTECTION.
AMBOHR ozone generator-your best health assistant!  
Every one of us needs clean water, pure air, and non-toxic food, because only in this way can we live healthily and happily. 
Specification & Packaging
Specifications:
Ozone concentration: 120-200mg/L (200-240mg/L, 240-260mg/L)
Ozone inlet pressure (Mpa):  0.1-0.2
Ozone outlet pressure (Mpa):  0.1

Cooling:  Water cooling & Water temperature 18-20 ℃
Cooling water (L/min):  30
Max Power:  2.5 W
Ozone output:  300 g/hr 
Oxygen consumption: 2.0 m3/h
---
Share this Product
---