The Development History of Ozone Technology in China
Introduction:
The ozone technology in China has undergone ups and downs for several decades, and rapid growth and progress have been made in recent years. It has continuously expanded its application fields and market demand, reaching its peak in recent decades. From the initial overseas monopoly to nearly complete replacement of domestic ozone equipment, from the niche market to the market size of billions, from small-scale applications to applications on multitudes of fields, ozone technology in China gained continuous development, presenting a good landscape of the largest global output and market of ozone generators, and effectively promoting the economic construction and ecological civilization construction of our nation. The fruits were made through the concerted efforts of generations who engaged in the research and applications for our ozone technology. Grateful for favors received, we should remind ourselves of progenitors who made great contributions to our ozone industry. Additionally, we are willing to provide the colleagues in this field with more detailed information on the development course and current situation of the ozone technology in our nation and encourage relevant workers of our new generation to exploit enterprising. Based on the reasons mentioned above, we wrote this article for your reference.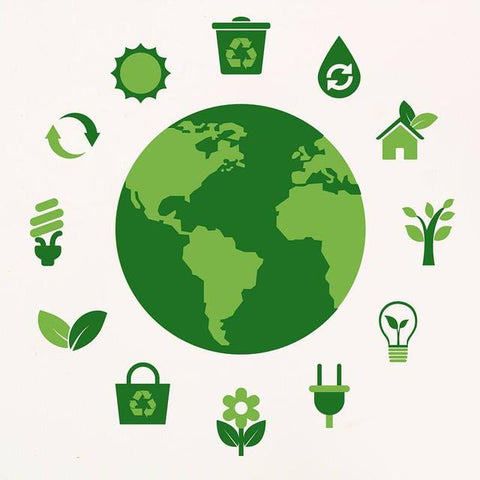 一.
The
A
pplication of
O
zone
T
echnology in
China
 before
L
iberation
In the early 19th century, with the invasion of imperialism, some products with ozone technology were brought into China and applied in the related fields including water treatment, air purification, and sterilization devices.   
In 1928, the British established the Hutchison eggplant in Tianjin and started to utilize ozone to disinfect the air in this factory.  
In 1928, the intermediate frequency ozone generators (400Hz) produced in German Siemens Company, equipped with intermediate frequency ozone generators, were selected to do water treatment at the water plant of Nanpuyuan in Hall Gate for the supply of foreign ships. The outer tube of the ozone generator was made of glass with 1mm thickness and sophisticated processing, and the electrode was aluminum alloy. In 1938 after the outbreak of Japan's aggression against China, the generator was discontinued.  
During this period, with ozone's introduction into China through foreign equipment, Chinese technicians began to recognize and employ ozone. Nevertheless, the research on ozone generation technology and equipment manufacturing remained blank.
二、The Development
 of Ozone Technology in
China
 in the 1960s and 1970s
In the mid to late 1960s after liberation, the Benxi Institute of Light Chemical Industry began to apply ozone generation technology to humus production. Shanghai Light Industry Research and Design Institute applied the ozone generator to the production of piperonal, which replaced the potassium dichromate oxidant and reduced environmental pollution, and put it into production at the Shanghai No. 2 Perfumery Factory.
In the early and mid-1970s, some universities and scientific research institutions, on the basis of previous research, drew lessons from the experience and achievements of foreign ozone generators and carried out relevant research respectively, paving the way for China's research on ozone generation technology and equipment manufacturing technology.
In early 1973, professors including Wang Zhansheng, Shen Yingpeng and Zhang Hansheng of Tsinghua University developed electric discharge ozone generators with an external glass tube, which were successively put into operation in Beijing Shunyi Environmental Protection Plant and Dongguan Electronics Research Institute, and applied into the wastewater treatment in Beijing Dongfanghong Oil Plant and drinking water treatment in Beijing Yanshan Petrochemical Plant.  
In 1973, in order to address the issue of wastewater treatment in Shanghai Petrochemical Complex to be built, Shanghai East China Institute of Chemical Technology(the predecessor of East China University of Science and Technology), with the support of Shanghai Municipal Environmental Protection Bureau and Shanghai Municipal Committee of Science and Technology, established Shanghai Ozone Cooperation Group to conduct research on ozone generation technology and relative applications. In this group, the Shanghai East China Institute of Chemical Technology served as the lead unit, and participants included Wei Xingyi, Zhang Danian, and Wu Sheng. Main member units were as follows: Shanghai Petrochemical Research Institute, its participants including Wu Cai, Li Shihua and Wang Xiong; Shanghai Light Industry Research Institute, Fu Zilong as the participant; Shanghai Longhua Tool Plant (the predecessor of Shanghai Environmental Protection Equipment Plant), its participants consisting of Zhou Weimin, Zhou Xin, and Xu Chuan; and Shanghai Jiao Tong University, Guan Xikang as the participant. There were other participating units such as Shanghai Glass Factory, Shanghai No.5 Reagent Factory, Shanghai No. 2 Perfumery Factory, Shanghai No. 2 Printing and Dyeing Factory, Shanghai No. 2 Air  Compressor Factory, Shanghai Information Institute, Shanghai Water Supply Company and Nanshi Water Plant. After the division of work, these units and their personnel respectively conducted research on the dielectric of ozone generation unit, internal coating, transformer, dehydration adsorbent, oil-free air compressor, heat-free regenerative dryer and ozone contacting oxidation tower in water, et cetera. They also carried out applied research on ozone treatment of wastewater from petrochemical plants, decolorization of printing and dyeing wastewater, acrylonitrile, wastewater from acrylic fiber production, wastewater from heavy oil cracking, drinking water, etc.    
After 1976, referring to the corresponding information form Texas Instruments Incorporated in America, engineers Ma Shihao and Hu Zhengcao in Beijing Environmental Protection Institute, developed vertical ozone generators whose outer tube was made of glass and high voltage electrode tube was made of stainless steel. Later, they were put into operation in Beijing Yuyuantan Environmental Protection Plant and applied to drink water treatment in Baotou Waterworks.   
In the light of small-scale and industrial tests of the Shanghai Ozone Cooperation Group, Shanghai Environmental Protection Equipment Plant, in the charge of Zhou Weimin, developed ozone generator series products and 1-2kg/h Industrial frequency high voltage ozonizer in 1978. Inviting experts from Tsinghua University and other institutions, Shanghai Municipal Environmental Protection Bureau and Shanghai Municipal Committee of Science and Technology organized appraisal meetings in September 1979 and October 1980 respectively.
In April 1979, teacher Guan Xikang of Shanghai Jiao Tong University cooperated with East China Institute of Chemical Technology to conduct research on a Mechanical high voltage pulse ozone generating system. It was detected that power consumption per kilogram of ozone produced by air source was only 8~10kw/h, which was highly appraised by the experts attending the high-voltage seminar in Japan.
In November 1979, studied by East China Institute of Chemical Technology and manufactured by Shanghai Environmental Protection Equipment Plant, vehicle-mounted ozone generators as well as multifunctional systems for the preparations of wastewater, waste gas, and drinking water were used to wastewater treatment, detoxification of common disinfectants and wartime drinking water supply(cooperation units including China people's Liberation Army Navy East Sea Fleet,
Chinese PLA Nanjing Military Region and People's Liberation Army Institute of Chemical Defense).
 Translated by Qin ZeYu, Tianjin university